Proudly Serving The Atlanta Metro Area For Over 19 Years
​
Atlanta

Rental

Property Service
Locating A Rental Property
Searching for rental properties fitting your criteria, then making phone calls, waiting on responses to schedule appointments for viewings, followed by driving from place to place in Atlanta traffic can be time-consuming, daunting and a bit stressful. Our rental locating service can take the stress out of finding a place to live in metro Atlanta. We assist clients with finding homes, condos, and townhomes. We also help clients find apartments. We are one of the few real estate agencies in the Atlanta metro area that offer apartment locating services. To read more about our apartment locating service, click here. If you are planning on moving to metro Atlanta, click here, to read more about our relocation services.
Using A Real Estate Agency
When searching for a rental property some people do not think of hiring a real estate agent to assist them. Hiring a professional is a wise decision for a number of reasons such as being provided with useful information on the rental market in metro Atlanta to help make a more informed decision. A professional can also be helpful with avoiding the growing number of rental scams in Atlanta along with the questionable tactics of some property management companies and landlords. Agents can help eliminate these types of problems because they have access to information to validate rentals in various ways in addition to being well versed regarding the laws governing rental rights for Georgia in the event that something occurs during the lease period.
We have developed two rental plans to ensure we offer clients an opportunity to view all the available properties fitting their criteria in metro Atlanta. Our Silver Plan allows clients to select rental homes, condos, and townhomes listed on the MLS databases and this service is FREE. Our Gold Plan will search for homes, condos, and townhomes using all sources instead of just the MLS databases. If we don't have a business relationship with the landlord, owner or property management company then our service fee is $350. We start all clients off with the Silver Plan depending on their property preference (which excludes apartment communities).
We offer a number of benefits to our clients. In addition to saving valuable time by doing all of the legwork to find a rental and providing advice, we also perform research on the properties that we show clients that are not listed on the MLS to ensure it is being rented by the right person and if there are any complaints associated with the rental. This is usually not necessary for properties listed on the MLS as it relates to scams because most people will not want to involve an agent in nefarious activities. Also, there are requirements involved when someone lists their property on the MLS. This is why it is a good idea to hire an agent to avoid potential pitfalls that can occur when renting in metro Atlanta.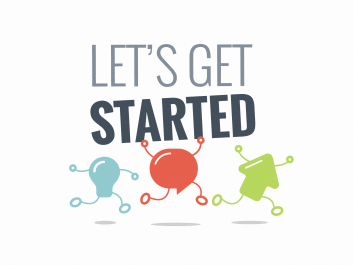 If you are ready to find a rental property and want to work with a team of customer service oriented agents, simply click here. If you have any questions, click here. You may also text us to talk now at (404) 969-5422.
Please reload