Proudly Serving The Atlanta Metro Area For Over 19 Years
​
Apartment

Locating

Service
Researching information on apartments, contacting leasing agents, waiting on return phone calls in addition to scheduling appointments for viewing and selecting the right apartment community can be time-consuming and daunting. We can help take the stress out of finding an apartment. As agents, we also find condos, townhomes, and houses. To read more on our rental services, click here. If you are planning on relocating to metro Atlanta, click here, to read about our relocation services.
About Apartment Locating Services
Finding a company offering unbiased apartment locating services can be a challenge. Most apartment locating services (like Promove) offer to assist you in finding an apartment for free. However, they will only show you properties that they have a business relationship with. How it works is apartment communities will pay the apartment locator service a referral fee if you become a tenant. The problem with this arrangement is your options are limited to these specific apartment communities so you will never see all of the apartments and opportunities available based on your search criteria.
Our Apartment Locating Service
We are one of the few real estate agencies in Atlanta that offer apartment locating services. Like most real estate agencies, we still offer the typical rental services, however, we decided to add apartment locating to our rental services to provide clients with all of the available rentals fitting their criteria in addition to the rentals listed on the MLS. This is now necessary for a competitive market like metro Atlanta. Not only are people who live here moving every month, metro Atlanta has become the #1 relocation spot for the last 6 years. In order to assist clients and provide a quality service, all rental options fitting the client's requirements must be explored.
Service Highlights And Benefits
Most people search for a place using online apartment websites. The problem we discovered with these sites is they routinely have outdated information or not enough. Although you do get to see a list of apartments in their database and some have reviews that can be helpful, you still have to call each one to verify the information and availability. This is where our service comes in. We will develop a customized list of apartments and/or rentals fitting your criteria. We then make all of the calls, find out rental requirements, confirm pricing, unit availability, find out about specials, schedule tours and provide support and guidance the entire way. We also offer clients the option of going and viewing the properties on their behalf including sending video tour and/or photos, then make an assessment of what we think about the unit/community. Our service can be very helpful for busy people.
Our service fee is $200 to find and secure a rental property. If you are moving to Atlanta and/or just need us to view the apartments on your behalf, make assessments and provide a video tour and/or photos, then our fee is $350. If you rent a condo listed on the MLS or if we are paid by an apartment community, landlord or owner, then the service is FREE. Although you pay the fee upfront, we hold the funds until our search is complete and you have selected a place to move into.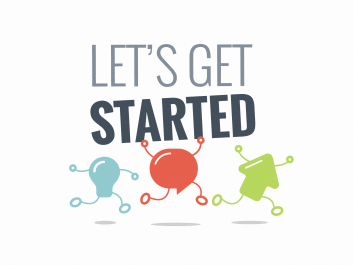 If you are ready to find a rental property and want to work with a team of customer service oriented agents, simply click here. If you have any questions, click here. You may also text us to talk now at (404) 969-5422.
Please reload