Proudly Serving The Atlanta Metro Area For Over 19 Years
​
Relocating to a new city can be exciting and a bit stressful particularly when you are unfamiliar with the new location. Our relocation service is for people preparing to move to the Atlanta metro area. Although some people often rely on friends and family who live in the area to assist with finding a place to live, it is wise to seek assistance from a professional. We not only save you time, we also provide valuable information on the various areas within metro Atlanta along with assisting you with your move every step of the way. A professional can also be helpful with avoiding the growing number of rental scams in Atlanta along with the questionable tactics of some property management companies and landlords. Plus, we are one of the few real estate agencies in metro Atlanta that offer apartment locating services in addition to rental homes, condos, and townhouses. Also, we offer FREE buyer representation if you are planning on buying a home. To read more about buyer services, click here.
About Atlanta Relocation Services
In a competitive market like metro Atlanta, not only are people who live here moving every month, metro Atlanta has become the #1 relocation spot for the last 6 years and therefore, it is now necessary to show clients all available properties fitting their criteria. Unfortunately, FREE property location services are limited to specific properties they have a business relationship with because this is how they receive compensation. The same is true with real estate agencies who offer rental services. Agents will only show you MLS listings and properties for landlords, owners, and property management companies that they will receive a commission/fee from when a tenant is secured. While this is understandable, when moving to a popular area like metro Atlanta it is vital to explore all of your options.
We have developed two rental plans to ensure we offer clients an opportunity to view all the available properties fitting their criteria in metro Atlanta. We also view the properties on behalf of the clients because they have yet to move to the area. Among other things, this includes sending video tour and/or photos, then making an assessment of what we think about each property. Our Silver Plan allows clients to select rental homes, condos, and townhomes listed on the MLS databases and this service is FREE. Our Gold Plan will search for apartments, homes, condos, and townhomes using all sources instead of just the MLS databases. If we don't have a business relationship with the landlord, owner or property management company then our service fee is $350. We start all clients off with the Silver Plan depending on their property preference (which excludes apartment communities).
When you sign up for our relocation service, we first find out your housing needs and preferences like location, type of property, etc. Once we consult with you about your housing needs and preferences, we then assign an agent to start the property search. After finding and providing a list of properties fitting your criteria, we will visit each property you selected and view it on your behalf. We will take pictures or video footage, check out the area and obtain relevant information (if applicable), such as the distance from your job, the traffic, the schools, the shopping locations nearby, etc. We then provide you with information on the properties to help you decide which properties you would like to pursue. Once a property is decided upon, we assist with the application process to help secure the property for your arrival.
"Get To Know Metro Atlanta" Brochures
Receive "Atlanta Top 100 Must See Places" & "Georgia Eats: The Official State Culinary Guide" in your email box by clicking here.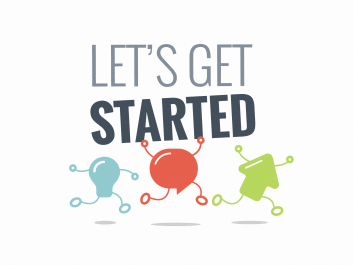 If you are ready to find a property and want to work with a team of customer service oriented agents, simply click here. If you have any questions or need to contact us, click here. You may also text us to talk now at (404) 969-5422
Please reload