Proudly Serving The Atlanta Metro Area For Over 19 Years
​
Property Management Services
Below are the tasks we perform to find tenants and manage your rental property.
Renting to the wrong person can become a huge problem and sometimes evolves into a negative situation. In fact, landlord and tenant disputes are among the most popular type of small claims lawsuit that must be resolved in civil court. While no one can predict or prevent every problem that may occur during a lease period, a number of these issues can be avoided and/or mitigated if certain steps are taken prior to renting the property. Finding the right tenants is an important step in the rental process. In addition to performing the routine screening procedure of employment, credit, rental history, etc., speaking to potential renters is also very helpful and can provide insight that cannot be obtained from the standard screening process.
Marketing On The MLS & Online Real Estate Websites
When you list your property with us, we will advertise it on the multiple listing service. For those who don't know the MLS is used by all agents in Georgia to advertise properties for sale. Listing on the MLS is the most important and best exposure your property can receive. It will also be automatically listed on top real estate websites like Realtor.com. Only properties listed on the MLS can be featured on this site. Your property will also be listed on numerous other popular online real estate sites like Trulia, Zillow, Redfin, etc. These sites (and many others) syndicate MLS listings, which will expose your property to the largest online audience available. This is extremely important considering over 90% of all property searches now start online.
We also use offline marketing strategies like our mobile marketing service, which turns a simple for rent yard sign into a powerful marketing tool. Studies show that before property searchers make contact by phone, 76% of them will drive by your property first. Every property we market is assigned a property code that will allow drive by searchers to automatically receive information on their cell phone by simply texting the property code on the sign. They will instantly get a response with a link that will direct them to a mobile website specifically for your property that will allow them to view property details, pictures, etc. We also receive the contact information of every person who makes an inquiry about your property via text messaging, which will allow us to immediately follow up, and answer any questions potential renters have.
As all landlords know a part of trying to rent out your property involves dealing with numerous phone calls regarding general questions about the property, renting requirements and appointments for showings. We will handle all the phone calls from potential tenants as well as set up appointments and show the property.
The final part of the rental process is moving the tenant into the property, which we will take care of on behalf of the landlord/owner's instructions. We will also perform a walk-through with the new tenant and document the process on our move-in form then provide it to you.
An overview of our services:

Maintain property rentals by advertising and filling vacancies, negotiating, and enforcing leases, and maintaining and securing premises.

Establish rental rate by surveying local rental rates and calculating overhead costs, depreciation, taxes, and profit goals.

Contract with tenants by negotiating leases and collecting security deposits.

Accomplish financial objectives by collecting rents, paying bills, and initiating corrective action.

Maintain property by investigating and resolving tenant complaints, enforcing rules of occupancy, inspecting vacant units, completing repairs and planning renovations.

Maintain building systems by contracting for maintenance services and supervising repairs.

Enforce occupancy policies and procedures.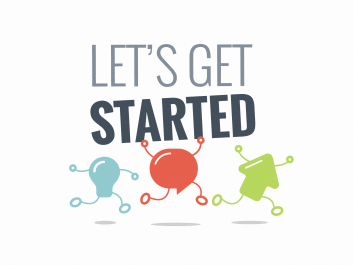 If you want to work with an experienced trustworthy customer service oriented property management agency, simply click here. If you have any questions, click here.
Please reload